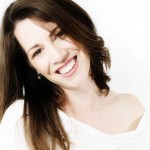 Superbowl… quite possibly THE party of the year in many homes across the country.  Not exactly a time most people pick to be healthier or greener for that matter, but why not?  Why not host a fabulous party that is a little of both? Use these simple tips to get  started!
As long as you serve up delicious options your guests will be delighted to have healthier choices in the mix.  We all know that everyone is going to splurge on Superbowl calories, but there are many options you can offer your guests that are both delish and healthy.
Serve Food On Real Plates
Years ago our family invested in 100 simple 10″ round plates, we pull them out for every party.  It does require a little extra washing, but it sure cuts down on how much waste your party will generate!  Find them reasonably priced at IKEA, Cost Plus, and Pottery Barn.  Our initial investment has been recouped many times over.
Use Post Consumer Recycled Papergoods
Switching to Post Consumer Waste (PCW) recycled paper napkins can make an impact.  If every family replaced just one package of 500 count napkins it would add up to 2.4 million trees. Imagine the impact if ALL the superbowl parties in America chose just one paper product that was PCW!
Consider Featuring Organic Drinks at the Bar
Organic Vodka will make the game day martini's a win, try Rain Organic Vodka & Square One Organic Vodka, mix with your favorite recipe!  No Superbowl would be complete without beer, so check out your local breweries and see if you can't find an organic brew or two to offer your guests.  Heading to a party… pick an organic spirit to offer your host this year!
Fill Your Spread with Dips
Skip the Cheesy Artichoke dip, instead offer a few varieties of hummus which are rich in iron & vitamin C, guacamole – which helps lower cholesterol, lower blood pressure and is chock full of lutein and vitamin E,  Black Bean Dip which is high in both fiber and antioxidants, Salsa even the mild salsa is high in Lycopenes, Vitamin A, B6 & C all while weighing in at a about 4 calories per Tablespoon (be sure they have no added perservatives or additives).  Oh… if you haven't tried whole wheat pita chips, try them for a healthier chip alternative.
Offer Platters of Fruits & Veggies with Dip
Not only will all the color  brighten up your super bowl spread, but your guests will also much guilt free!  You can find platters ready made at costco, your grocery store… or for more delicious offerings select your own – avoid the plastic waste, allows you to pick organic options, and saves money too!
Don't Serve Up  GMO's
Buy Organic Tortilla chips.  Corn is one of the largest Genetically Modified crops in the US.  Simply selecting organic will ensure you aren't serving GMO's to your guest… The US regulations don't allow for any GMO ingredients to be used in organic foods.  This is an area where the organic option doesn't typically cost more
Better Protein
Serving hot dogs?  Look for nitrate free.  Hamburger's?  Go with free range organic beef.  Yes… it will cost a little more, but it will taste much better.  While you are it… serve them up on Whole Wheat Buns!
For another protein option that is low calorie  serve a platter of cocktail shrimp.  To keep this play sustainable look for wild pink shrimp from Oregon, or check this list for other sustainable shrimp options.
Skip the Soda Cans & Bottled Water
What?!?  Yes.  Skip the soda cans & bottled water.  Or cut drastically back  the offerings.
For Water, get a few pitchers and fill them with Filtered Ice Water, and use glasses.  We mark them with a sticker so guests won't need to use multiple glasses throughout the party.
IF you just can't bear to give up soda, go with the larger size bottles, or if you want to add an extra element of fun… invest in a Soda Stream and guests can mix master their own sodas!  It will be the talk of the party!
Have a Great Party!
You may not be ready to tackle every one of these moves… yet.  But, consider choosing just one or two to get started…
Your guests will have a great time and neither their health nor the environment need to be sidelined.