A SIMPLE GUIDE TO MEDITATION 
By Celia Ward-Wallace
This Simple Guide to Mediation is just what the doctor ordered to help make it through your frenzied days.  All to often  our face paced life is overwhelming. As a mom, wife and life coach I know the drill, I am constantly juggling many plates in the air. It is more important now than ever that we have tricks in our toolkit to whip out when it's time to hit the restart button.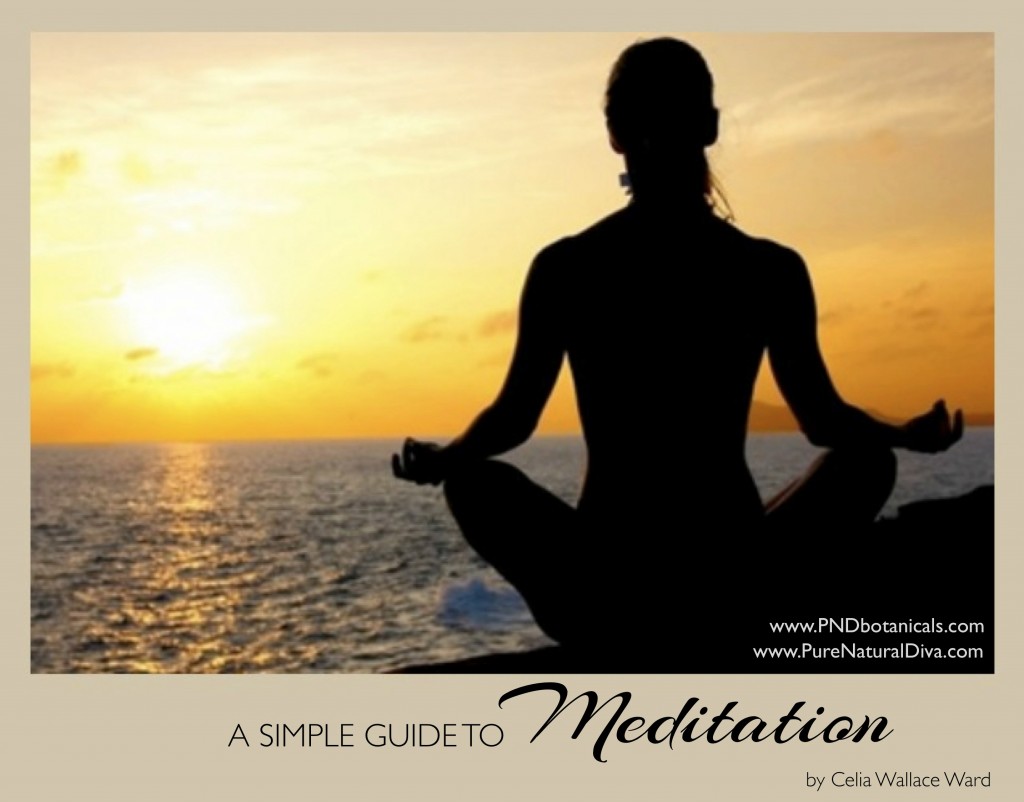 There are many tools that I not only use, but I  share with others. One of the most effective ways to escape and start anew is  daily mediation. If mediation sounds too woo-woo or you think you just don't have the time, keep reading and you'll find this guide to meditation will show you just how simple and transformative it can be.
Guide to Meditation

1. What is Meditation?

Meditation is a simple and extremely effective way of quieting our minds and alleviating stress in the moment. It is a valuable practice to calm our mind, body and spirit. When we become present in the moment and focus on just one thing, we can connect with our source energy. We can achieve this through traditional methods of meditation – sitting in peace and breathing or chanting while focusing on our connection with the universe greater than ourselves.

2. Secular or Spiritual?

Mediation can be a spiritual practice, but it can also be practiced in a secular manner by focusing on just one task at a time. In this way, meditation can be achieved many ways such as gardening, reading, cooking and of course sitting still and breathing.

Taking as little of 5 minutes a day to sit still and breathe has been proven to lower stress and ease many health issues, such as high blood pressure, depression, and anxiety. When I am at my limit, I lay down in the bed with some really relaxing music and just breath, in through my nose and out through my mouth. It is so simple and feels so good!

3. All About the Mind

Mediation is SO powerful because when you are in a focused and relaxed state of mind, you engage your intuition which leads to clarity and deeper wisdom. Through meditation you activate healing, connection, love and joy and create an overall sense of greater peace and fulfillment in life. This guide to mediation includes four possible inspiring thoughts to focus on when meditating.

4.  What to Focus on When Meditating

Focus on Connecting to the Power Greater than Yourself
Focus on Bringing Forth Your Spirituality (Remember you are not your Body or Mind – but you are your Soul)
Focus on the Current Moment. You cannot change the past or control the future. You can only impact this one moment in time.
Focus on Clearing Your Mind of Any Negative Conditioning and Making Way for Positive Growth
Even if you've never meditated before, chances are after reading this simple guide to meditation you've discovered that in one form or another you've been meditating for years, hopefully using some of these techniques you can appreciate a few more of the benefits that meditation has to offer.
About the Author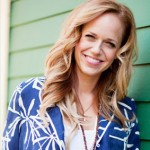 Check back in two weeks when Celia shares some of the benefits of  meditation.
Celia Ward-Wallace is a Los Angeles Life Coach, Speaker and the Author of "A Woman's Guide to Having it All – Life Lessons to Live By." Be sure to visit Celia's INSPIRING site and don't forget to sign up for her AWESOME tips and tools by joining her newsletter at: www.CeliaWardWallace.com
Did you know that I've turned my love for tinkering with formulas into a business! If not, be sure to check it out! I've created a line of all natural botanical perfumes, organic skincare & body care – everything you need to look younger and feel pampered!  To stay up to date on all the latest diva happenings become a Diva VIP – you'll get free shipping on all orders over $50 and exclusive offers not available anywhere else!
Was there a technique in this Simple Guide to Meditation that you can wait to try, please share in the comments!