The Benefits of Coconut Oil for Skin
It's hard to flip through a magazine without seeing articles featuring beauty maven's raving about the benefits of Coconut Oil for skin, hair, and health.  It's THE skin care item they can't live without.  We're hearing Coconut Oil is great for skin.  But WHY?  What's IN coconut oil that makes it SO amazing for our skin?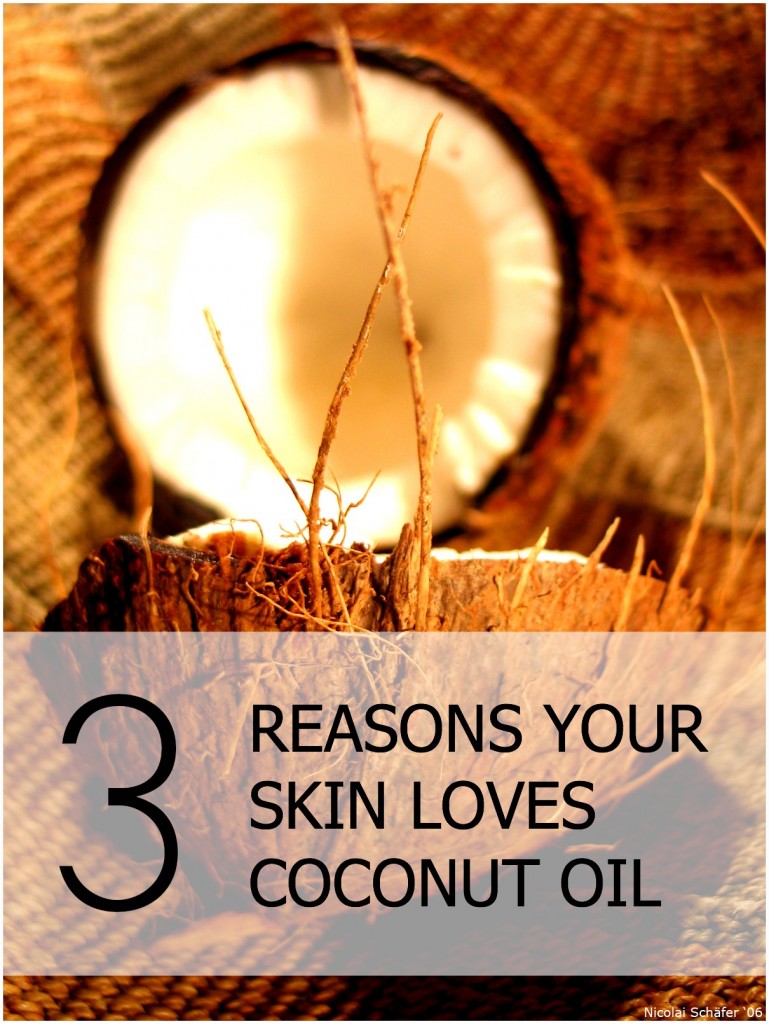 The benefits of coconut oil for skin are many, and studies have shown the abundance of health and therapeutic potential for this natural oil. Most of the commercial products that you plaster all over your body and contain a long list of toxic and chemical-filled ingredients that cause more harm than good. Replacing these products with organic and safe coconut oil will give your skin benefits that couldn't be achieved with those expensive commercial products.
The Specific Benefits of Coconut Oil For Skin

Fatty Acids

Fatty acids are a major component of coconut oil, and are essential for healthy skin. Fatty acids regulate cell function, allow waste and water to transfer properly and maintain the cellular wall integrity. When your skin receives the proper amount of fatty acids, it can help prevent acne, reduce the appearance of cellulite and help your skin appear more youthful.

Antioxidants

Coconut oil is full of natural antioxidants, which are beneficial nutrients that help repair and restore damaged body tissue. When applied regularly, coconut oil will help improve the health of your skin and may even slow down your skin's aging process. Antioxidants found in coconut oil have skin-firming, anti-inflammatory, and wrinkle reduction properties.

Vitamin E

When you apply vitamin E — which is naturally found in coconut oil — topically to your skin, it neutralizes free radicals to help prevent the signs of aging. Vitamin E also improves your skin's hydrations and there has even been some evidence that show its potential to help speed up the cellular regeneration on skin. This can help heal scars and acne.
The simple fact is that there are many benefits of coconut oil for skin. This natural and organic ingredient is available in various forms that can be applied topically or ingested. With regular use, coconut oil can benefit your body both inside and out.
You can enjoy the benefits of coconut oil for your skin without using it straight from the bottle – which can be a little messy & greasy.  With the numerous benefits coconut oil offers – Pure Natural Diva Botanicals organic body & skin care has been formulated with generous amounts of organic coconut oil.
Coconut Oil is in found in QUENCH organic body lotion, WHIPPED organic body butter, INTESI.TEA organic face cream with green tea, EVERYDAY organic facial lotion, and  RADIANT organic facial exfoliant to name a few!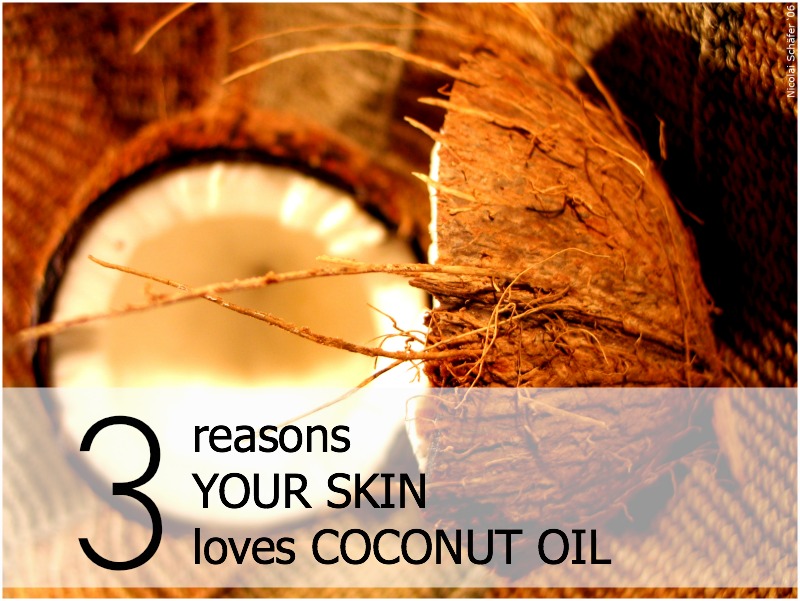 Image Courtesy of Nicolai Schäfer
Have you personally experienced any benefits of coconut oil for skin?