Spring is in the air… and images of neat orderly garages are haunting my pinterest stream!
My garage is quite the embarrassment – specially with palates of perfume bottles and all my Pure Natural Diva Botanicals supplies stacked to the rafters!
One father's day I will surprise my husband with an INSPIRED garage.  Until then, I'll keep collection inspiration.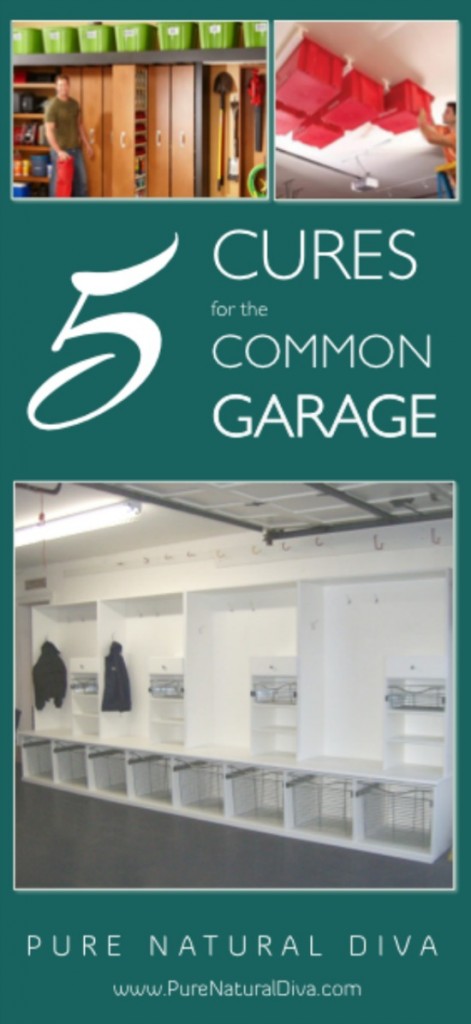 Organization the Family of ATHLETES
This garage designed by Virginia Space Maker's has a separate storage area for everyone's activities and all the gear that comes with them!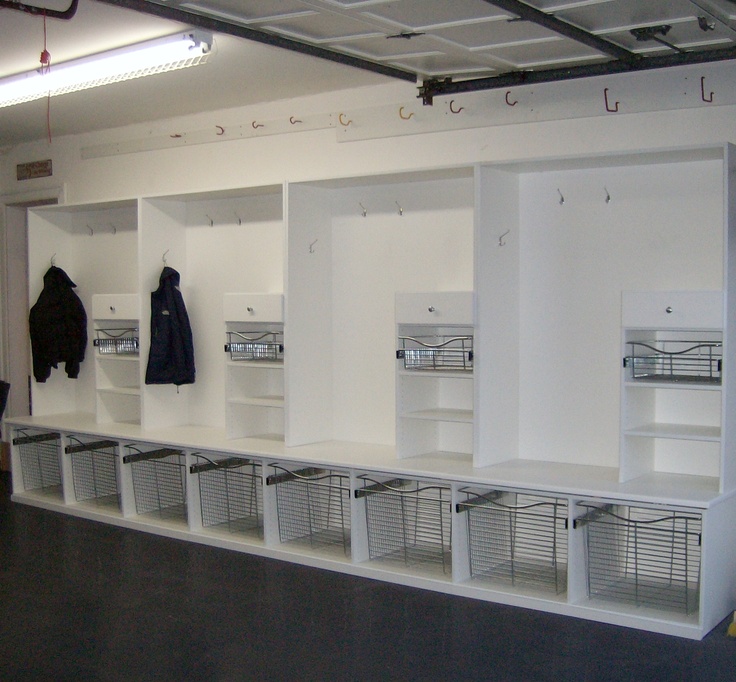 ACCESIBLE Organization Solutions
The Family Handy Man has a step by step tutorial that will walk you through making use of the ceiling space in your garage.  Weekend project anyone?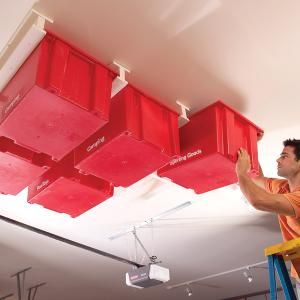 The Garage That Could Be a Den
This design by  Donatucci Kitchen & Bath will go a long way towards turning your garage into a useable room in your home!  Storage & Style.  My husband's dream.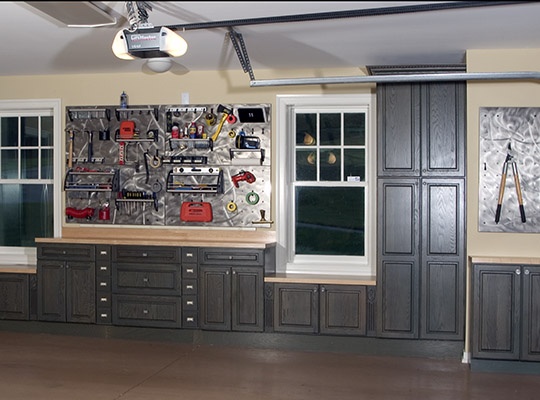 Organization that Creates MORE Space
Another brilliant solution from the Family Handy Man – roll out shelving.  Extra deep shelving that allows you to access every inch!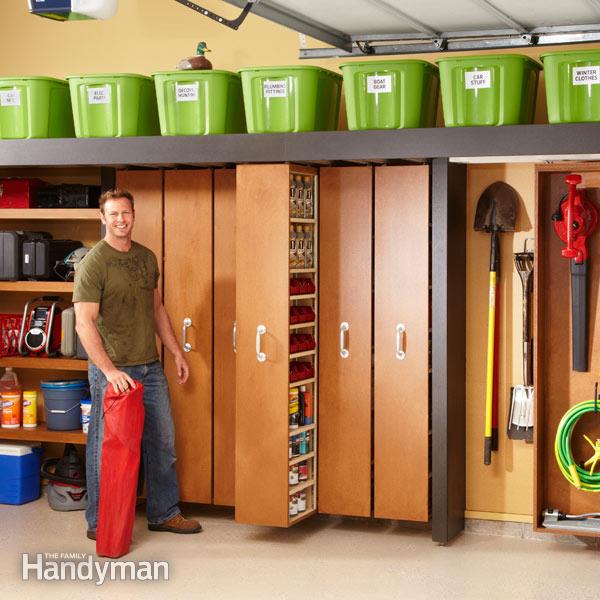 Organizing Bikes, Bikes and more BIKES
Bikes and family life go hand in hand… but all those bikes take up a LOT of space.  I've tried the overhead solution, but the reality is that small children just aren't able to return bikes to their overhead spot.  So I'm always keeping  my eyes peeled for a floor solution that my children will maintain.
This space from Your Garden Room uses found space to manages the unruly bike issue.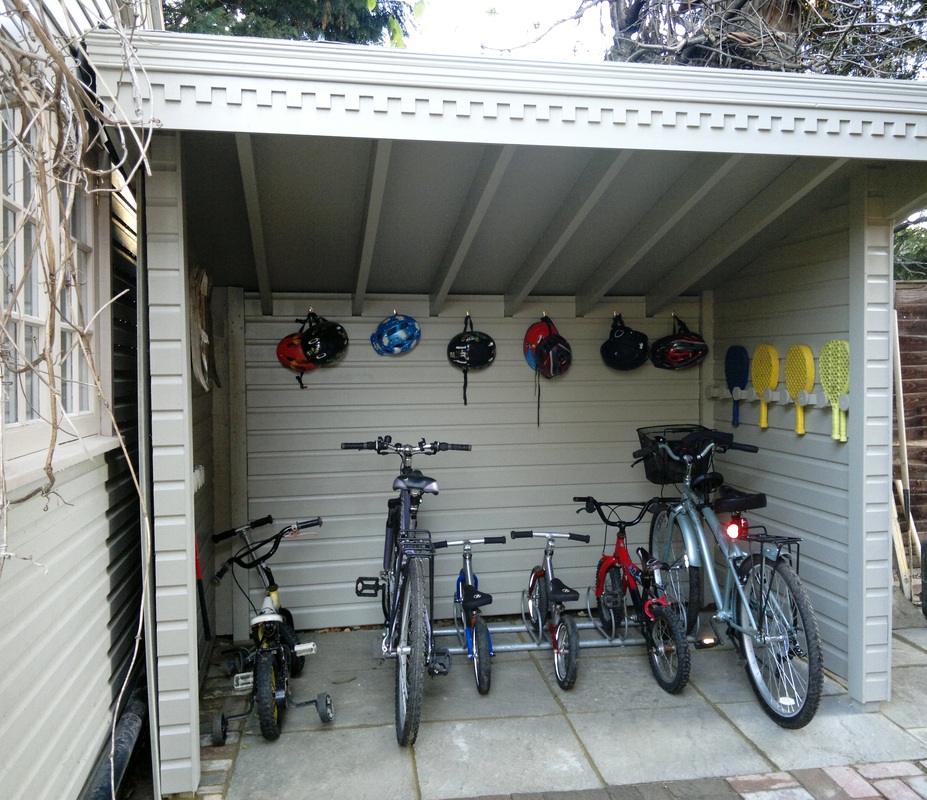 If your garage is less than perfect, don't despair!  I have a (bad) habit of looking at all the open garages as I'm driving – more often than not what I see isn't that far from my own embarrassing mess.  It reassures me that the chaotic garage is more common than these pictures imply.
xoxo