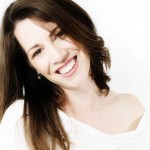 The Montage Beverly Hills Embraces Family
Lil Diva and I were recently invited to the Montage Beverly Hills to experience the hotel and their Paintbox Program.  I love the Montage, and was easily sold with the promise of massages and afternoon tea with Lil Diva, but Paintbox?  Whats that I wondered?
Happily, on this stay, I found out! Now I keep trying to find Montage Hotels in cities where they don't yet exist!

Before sharing, let me ask a few travel-with-kids related questions:

Did you enjoy luxury hotels before you had your children?

Do you want to travel with you children, and enjoy a relaxing child-free dinner?

Have you tried to revisit some of your favorite pre-baby spots, only to feel like you had chosen the wrong spot?

Do you really need a break, but don't have anyone that you feel comfortable leaving the lil's with overnight?




The Montage Beverly Hills offer's visiting lil's Paintbox


Paintbox is an exclusive childrens's program that ensures your next visit is just the right mix of family time and mommy & daddy downtime.  Paintbox at the Montage Beverly Hills is run by the AMAZING Stacy.  She is highly experienced and has extensive child development training, not only did my lil diva love the staff, but all the lil's in the group wanted to go back at the earliest opportunity.

I've seen a number of hotels offer children's activities that typically wrap by 4PM. which doesn't really give mom & dad a chance to have quiet time.  Paintbox is open Friday and Saturday from 6-10.

The space is located in the lower level of the hotel and don't be taken aback by it's compact size – they use the Paintbox room as their operations base, roving around the hotel for games on the terrace, swimming and  even meals!

Paintbox Beverly Hills is open from 9 am to 4 pm daily.  Rates are $90 per day per child and half days are available.  Evenings are $60 per child.
The Montage Beverly Hills has a few other ways to let their pint sized guests feel welcome!  Upon check-in younger guests are treated to a mini-Mercedes stuffed with plush animals.  Lil' Diva  happily chose her favorite brown bear.  I loved that they've chosen to offer one nicer quality gift offer their younger guests as opposed to something that would get used once and thrown away.
Once in our room I was impressed with the hotel's personal touches, from the monogrammed neck roll to the pint sized robe and slippers set on the bed… and while not nearly as elegant, I can't think of a mom  who wouldn't be completely charmed the personalized greeting awaiting expected paintbox visitor,  Lil's will be excited too!
If you are looking for a relaxing, luxurious getaway, the Montage knows how to pamper their guests!  Quality and attention to detail encompassed every aspect of our visit.  I was surprised by the Spa – it was more spacious then expected (not sure why I thought it would be smaller!).  I loved afternoon tea –  the hand painted china it was served on was delightful.  The open kitchen at Scarpetta is GORGEOUS, did I mention that Scarpetta just launched a brand new brunch that is laid out in this fantastic kitchen!
One of the highlights of the grown up portion of the visit was a rooftop dinner, served poolside in a private cabana.  The company was amazing, Kimberley, The Go To Mom, Jennifer from Modern Mom, Katie from La Jolla Mom, Julie Taylor from Family Finds and Alexandra from The Beverly Hills Mom – the conversation flowed with the food & wine!  I think we all shared how we met our spouses.  It was delightful… all the while the kids were having a blast at Paintbox.
Back in the room we enjoyed a nice bubble bath and it was time for some much welcomed sleep!
One last note about Paintbox, you don't have to be a guest of the hotel.  Dining and Spa guests are also welcome to take advantage of the paintbox program.
The Montage Beverly Hills Paintbox  Spa Offer



Through 2011 the Montage is offering an amazing promotion, book a treatment and your lil's will enjoy 2 hours at paintbox – complimentary – while you are pampered!  LA Mama's…  it doesn't get any better than this!
Love letter to the FDA – I was invited to visit The Montage Beverly Hills, Lil Diva and I dined, slept, and played as the Hotel's guests.  Even though the beds were sumptuously comfortable, and the massage at the spa melted away my stress, the organic eggs were cooked to perfection… all the opinions expressed remain my own.
The Montage Beverly Hills
225 North Canon Drive
Beverly Hills, CA 90210
(310) 860-7800
The Montage Beverly Hills is Family Friendly Luxury, What is Favorite Family Friendly Destinations?