SIMPLE HARDWOOD FLOOR CLEANER: RECIPE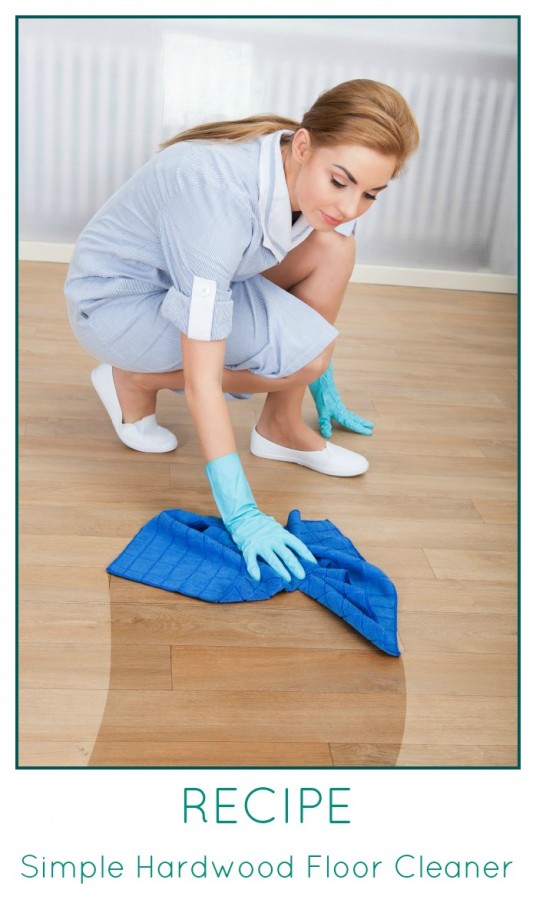 Mixing up new formulas is a clearly a hobby of mine. I love not spending hundreds of dollars on cleaning products and knowing exactly what I'm using in my home.
2 tbs Oil
2 tbs lemon juice
2 tbs alchohol
24 oz Water
or
2 tbs Oil
2 tbs Castille soap – I like the almond for wood floors.
2 tbs Alchohol
24 oz Water
If you like a little more fragrance add an essential oil of your choosing.  My favorite for cleaning products are almond and citrus.
Mix in Method Spray Cleaner Bottle – Spray on floor using a damp cloth over a mop to wipe. Because these cleaners contain oil – you do need to make sure you shake the bottle, to keep the liquids mixed while cleaning.
Make only what you need – as with no preservative it won't keep fresh for long with the water content in this recipe.
I've also used Method Hardwood Floor Cleaner, using about 1/2 cup and putting it in a spray bottle, fill with water. Spray directly on the floor and mop with a damp cloth.
Also try:
PND All Purpose Cleaner Recipe
PND Foaming Handsoap Recipe
Pure Natural Diva Update!
Stay up to date on all the latest diva happenings become a Diva VIP – you'll get more great content like this – and when you shop Pure Natural Diva, free shipping on all orders over $50 and exclusive offers not available anywhere else!