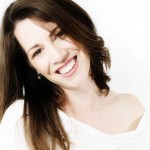 Longtime readers will be familiar with my experience with Vitamin B12 or Methylcobalamin B12 (Melthylated B12 or MB12) is that it is Vitamin B12 that has been  methylated to enable the body to absorb vitamin B12 better, in it's regular form B12 doesn't readily absorb.
For those who are not – B12 is one of my go to cold & flu remedies.  There is no scientific data to my knowledge supporting it's use.  That said, I know when I get a sore throat – a dose of B12 and the sore throat is gone.
The challenge with this natural remedy is getting your hands on it in a way that our bodies will benefit from it.  You can't just take a tablet.
You can:
Order it from a compounding pharmacy in Georgia with a prescription.
Make your own compound using 5000 mcg sublingual tablets crushed into .5 oz of water in a dropper or nasal spray bottle (Read Comments in Diva Cold & Flu Tool Kit).
Find a Doctor who administers B12 shots.
The B12 lollipop – revitaPOP – a delicious Lolli that no child will turn down.
In our family we use this remedy treating the common cold, but many say they have had great success using B12 with ADHD,  Irritable Bowel,  and autism to name a few of the symptoms they list on their site.
While their statements have not been evaluated by the FDA they do list numerous sources & studies pointing to it's efficacy on their site.  I know if I had a child that suffered from autism I would be willing to invest in a few lollipops to see if I noticed any improvement.
revitaPOP contains – no gluten, no casein, no Genetically Modified Organisms (GMO'S), no FD & C Colors, no dairy, no artificial flavors, no dyes, no synthetics, no pesticides, no preservatives.
Ingredients – Organic Evaporated Cane Juice, Organic Rice Syrup, Organic Fruit Juice, Citric Acid & Natural Goji flavor.
Children may safely take 1 Revita Pop, adults may take 2.
My one wish was that they had formulated  revitaPOP without  Cane Juice – and that it was a little less expensive.  Revita Pops are $34.99 (plus shipping) per bag of 30 lollipops.
Conclusion:
RevitaPOP is a great way to easily administer vitamin B12 and it's so yummy no one will feel even know they are taking their "medicine".
They are currently offering a promotion that gives customers who subscribe to receive one bag monthly will get free shipping and get a bag of lollipops for the cost of shipping and handling ($10) when they subscribe.
Ready to Try revitaPOP for Yourself?
Enter to win a One Month Supply of revitaPOP – A $45 value.

HOW TO ENTER:
There are a few ways you can enter, leave separate comments for each entry.
Mandatory
Become an Email Subscriber to PND using the form in the sidebar.  Leave a comment with a name I can print in our newsletter if you win!
The subscription must be confirmed. You will receive and email that you must reply to for your entry to be valid.
Already a confirmed Subscriber. Complete any one of the additional entries options – Leave a comment letting Diva know you're subscriber name and the entry option you selected.
Additional Entries
Go to RevitaPop and share your favorite fun fact about this great company!
Stumble, Digg, Kirsty, or Technorati favorite this post. Leave a comment with your name and the link.
Follow @purenaturaldiva (use link on the sidebar)  on twitter. Leave your twittername in a separate comment.
Become a Fan of Pure Natural Diva & revitaPop on Facebook. Post this giveaway as an update, leave your FB Name or Name with a copy of your update in a separate comment. One entry for each.
Tweet this giveaway. Copy and paste "WIN a One Month Supply of revitaPOP Vitamin B12 Lollipops a $45 Value Diva Giveaway  http://bit.ly/aFC7kB @purenaturaldiva". Then come back and leave the direct link to your tweet (go to your twitter account, click on the words when your tweet was sent (ie. 5 seconds ago) and copy and paste that link in comments.
Write a post on your blog linking to my blog and to the – Good for two entries. Leave this comment twice so you get both entries!
This giveaway will run through midnight on April 10, 2010 PDT, with winner being announced April 12, 2010 in the PND Newsletter. Winner will be chosen using Random.org from all valid entriesl. Winner will have 24 hours to contact me before another winner is chosen.
Giveaway is open to residents of the U.S.

alt="MckLinky Blog Hop" longdesc="http://www.mcklinky.com" />

target="_blank">Click here to see the entire Blog Hop List….