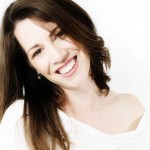 Amazing 100% Whole Grain Pumpkin Pancake Recipe
Not too long ago I was eating at CiCi's a local breakfast hotspot that had AMAZING pumpkin pancakes. I have had them a few times, but this time I left determined to go home and master a 100% Whole Grain Recipe Pumpkin Pancake Recipe I could share with PND readers.
This pumpkin pancake recipe had a lot to live up to… they had to be insanely delicious, fluffy and of course… this is PND so they would need to be 100% whole grain and better for you too!  We had done it before with our Whole Grain Buttermilk Pancake Recipe and I knew we could do it again!
Our pumpkin pancake recipe hits it on every level!  Served with the Pumpkin Sauce and Whipped Cream – they are heaven on a plate.
Pumpkin Pancake Recipe Ingredients

1 1/2 Cups Organic Whole Grain Pastry Flour
1/4 Cup of Organic Whole Wheat Flour
1/4 Cup of Oat Bran
1 Tablespoon of Ground Flax Meal
2 Tablespoons Organic Brown Sugar
1 Tablespoon Baking Powder
1 ¼ Teaspoons Pumpkin Pie Spice
1/2 Teaspoon salt
1 ¾ Cups Organic Milk
1 Teaspoon of Vanilla
½ Cup Organic Pumpkin Puree
1 Large Organic Free Range Egg
2 Tablespoons Grapeseed Oil
Pumpkin Pancake Recipe Instructions
If you are cooking your pumpkin pancake recipe on cast iron skillets (which adds more iron) pre-heat your skillets to help your first batch turn out.
Dry Ingredients: Combine whole grain pastry flour, whole wheat flour, oat bran, flax meal, brown sugar, spices and baking powder. Form them into a well.
Wet Ingredients: Combine Milk, pumpkin puree, vanilla, egg and oil. Mix well.
Dish Saving Tip: Use an extra large measuring cup to measure and mix in one step, but you can just use an extra bowl if you don't have a large measure cup.
Add pour the wet ingredients into the dry well and gently combine.
You don't want to over-mix you pancake batter – it's should be a little bit lumpy.
Tip: Your skillet should now be hot. Use a small amount of grapeseed oil to lightly oil your pan. If the oil smokes, use a paper towel to remove the burning oil. The pan is too hot – reduce the heat and wait a minute or two for the temperature to come down. Repeat.
Using a 1/4 cup measuring spoon scoop the batter on the skillet.
It is time to flip the pancakes when they are covered with tiny bubbles on top.
This recipe should make about 12-14 pancakes.
Tip: This pumpkin pancake recipe freezes well so doubling it will provide you with leftovers pancakes that go from the freezer to the toaster to the plate. Perfect for school days.

Serve this Pumpkin Pancake Recipe with Pumpkin Sauce (recipe posting soon!) and if you are feeling decadent – Whipped Cream.
Pumpkin Pancake Recipe is our new family favorite – what is your favorite pancake recipe?