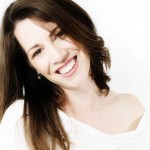 The Best Make Up Primer for Naturally Minded
A primer is great to have in your make up bag.  While primer might not be considered a make up essential by all, it's a great tool to pull out for special occasions, days you need your make up perform, and some women love it so much they use it daily in their routine.   Primer can also be helpful in concealing scars.
Conventional primers use waxes, polymers and silicone that help to form a bond with your cosmetics.  Like all areas of our cosmetics routine we can find more natural options that will meet our needs.  None of the options we've selected contain any silicone,  two do contain a crosspolymer.  I haven't yet found a liquid primer without them.
If you are looking for the most natural primer option a powder will likely be your purest option – they simply contain fewer, safer ingredients.
The PND Round Up of natural options for the Best Make Up Primer Features:

Youngblood Primer with Honeysuckle – Retails around $40

Mineral Fusion Primer with Pomegranate Oil – Retails around $22

Dash Minerals Primer – Retails around $15

Fusion of Color Mineral  Lavish Silk Primer – Only 5 ingredients – Retails around $17
If you have a primer you'd like to see featured in our next round  of the Best Make Up Primer let us know!