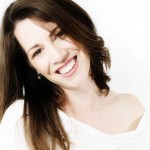 Key West Images: A Romantic Getaway to the Reach Hotel
We recently left the lil's with their grandparents in Florida and headed to Key West for some well deserved grown up time!  While our adventure began at The Reach Hotel that was only the beginning of a great getaway.
When visiting Key West, you can walk to almost anywhere on the island.  Be sure to pack your favorite walking shoes and sandals, the humidity will ensure that anything resembling an irritating spot on your shoes will surely a become blister… Fortunately island casual is the dress pretty much anywhere on Key West so comfy sandals will be perfect.
One thing we loved about The Reach was it's location on the southern side of the island, a block off Duval Street – the epicenter of Key West Nightlife – yet The Reach's location ensures that you are close to the action, but when you are ready to call it a night you have a peaceful home away from home, a short walk or a pedicab will get you back to your hotel in no time.
Duval street is home to a myriad or restaurants and bars, and restaurants and bars… and  bars, which was really fun, just walking the streets made you feel like you were right in the middle of the party.
It's island tradition to watch the sunset at Mallory Square.  Vendor sell their wares, street performers of all sorts vie for your attention, applause, and tips… it's the perfect spot to have a pre-dinner cocktail and watch day slip into night.
 Key West Images emblazoned in our memories

The sunset cruise on the Americas II – if you're lucky they'll let you drive for a while and as long as there is wind they will set sail and turn on off the engines.

We took a Jet Ski tour that completely circled the Island of Key West.  It was a great way to see the island and get a little adrenalin rush at the same time.  Don't forget to put on a thick layer of sunscreen!

Key West is rich in history, it's the oldest city in Southern Florida, Hemingway lived on the Island for 10 years and a many places still celebrate his former patronage – so you can walk a few miles in Hemingway's shoes during your visit.
Hotel Information:
1435 Simonton Street
Key West, Florida 33040
888-318-4316
Where do you love to go for Romantic Getaways?  We barely touched the surface of what the southern tip of Florida has to offer, we spent 3 days capturing Key West Images and could have easily stayed longer.