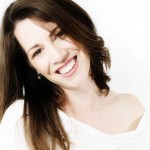 It's that time of year again.
Parents everywhere are preparing to send their children back to school. In the US they are expected to spend 18 Billion dollars on back to school, an average of 563.49 per family with school aged children. Buying power like this can be influential. If parents make greener purchases, manufacturer's will respond.
Some green these choices may be cost a little more, but many will actually save you money! Our children watch everything we do, so making green choices is a teaching opportunity too.
LUNCHES
*Be sure to label your water bottles – they are pricier – so you'll want a chance at getting them back if they get left behind!
School lunches are the second largest source of school waste (first is office paper) – 2.7 Billion juice boxes alone.  If every family in the US sent their child with a waste free lunch, we would save 3.5 Billion Pounds of trash from going to our landfills or being incinerated.
The good news is that this is an area where you will save money, on average, almost $250 per year per child. If you work on one thing this back to school, make it your goal to send your child to school with waste free lunches. For more information check out www.wastefreelunches.org. Vow to stop buying prepackaged lunches and individual sized "convenience" packaging. I know it's a little easier, but the alternative doesn't have to be overwhelming. You just need a system.
Tips:
* Prepare lunches the night before, so you aren't in a rush during the morning.
* Buy reusable beverage containers and fill with water, milk or juice (it really is best to skip the juice).
* Buy healthy snacks in larger packages and use reusable containers to send them in lunches – I keep a stack of containers in the pantry next to the items to be packed so they can be gathered together quickly.
* Wash and prepare fruit and vegetable snacks once for the whole week, then just pull what you need into a container when preparing lunches.
* Use insulated metal containers for leftover pastas, soups or other warm lunches – bonus using leftovers reduces waste saving money and the children get a warm lunch too.
* Use sandwich containers for… uh… oh yeah… Sandwiches. They don't have to go in plastic wrap!
* Read my posts on plastics so that you understand the numbers and can choose carefully or better yet, avoid entirely. Safest way to use plastics, understanding the plastic numbering system.
Look for a great selection of everything you need to pack waste free lunches at www.reuseablebags.com.
As a bonus – lunches can be much healthier when you pack them yourself and avoid prepackaged options – you don't even want to know all the %*# they put in pre-packaged food!
Note – we only use plastic for dry snacks & sandwiches – not for items that need to be reheated.
If I could do it again I would select stainless steel containers!
SCHOOL SUPPLIES
* When shopping for paper products look beyond the recycle symbol – Ideally you want a product that contains 100% post consumer waste.
* Avoid Binders and other products made with PVC's.
* Look for products made with recycled material, scissors, pencils, notebooks – these days it's all available.
Buy School Supplies from eco friendly companies like:
Treesmart – they make both Plain and colored Pencils with 100% recycled newsprint they also make pens and rulers out of recycled content, shipping is included in their pricing.

Sustainable Group – they make school and office supplies out of 100% post consumer content and have a great corporate ethics – their back to school kit is $39.99 with shipping.

Product review and Giveaway coming soon from both Treesmart & Sustainable Group!
Avoid products that look cool on the surface, but dig a little deeper and the romance ends. Products like Smencils that are made of recycled newspaper, but are scented (scents are largely unregulated and can contain toxins) and the pencils are packaged in plastic tubes creating more waste.
Coming Soon:
Better Back to School – Clothing and Shoes