We have been busily working behind the scenes on our brand new natural perfume line!  So busy in fact I forgot to share some super cool news!
Women's Wear Daily did a full feature on Pure Natural Diva Botanicals!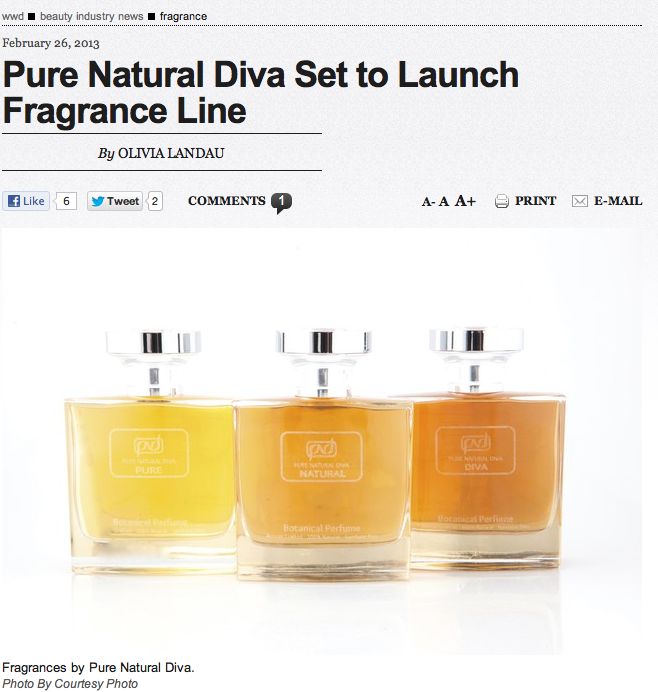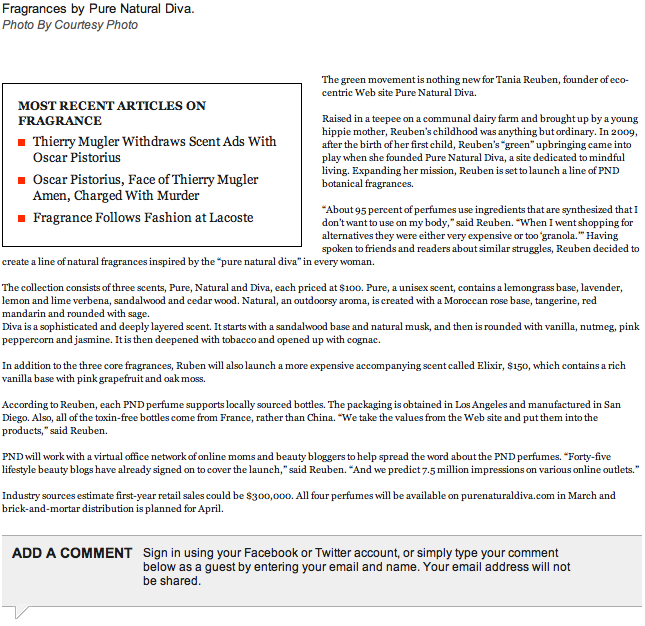 We are excited to share that you can order samples NOW and pre-order your full size bottles on our just unveiled website – www.PNDbotanicals.com.