We are back from NYC and what an exciting week!
We were quoted in Women's Wear Daily talking about the launch of Pure Natural Diva's botanical perfume line at the Elements Showcase!!!
Click on the article below to read the article!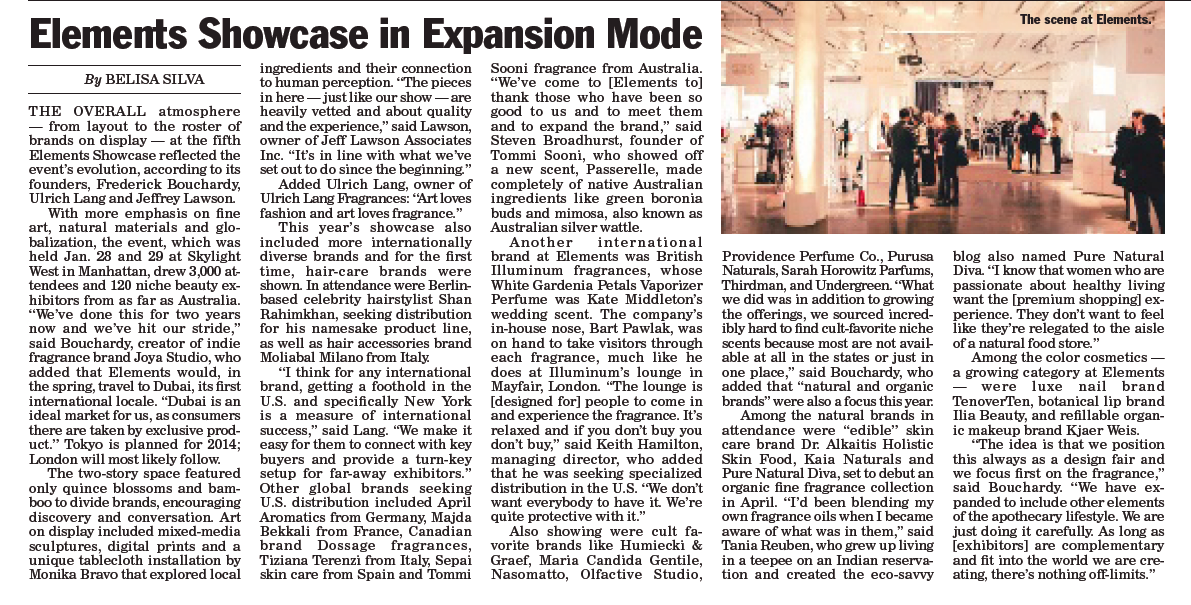 To learn more about PND Botanicals and pre-order from our very first limited production run at – www.PNDbotanicals.com – we apologize for the slow speed of this site.  We are having a faster site built, but SO many people are starting to look for information on the perfumes line we knew we had to move quickly!  Please be patient… it's a work in progress!
Stay tuned for more updates, this is going to be a fun year!