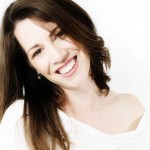 Healthy Banana Bread Recipe
Nothing makes a house smell better than baking fresh banana bread – and when you've overbought bananas – a go-to healthy recipe is a must.  This recipe is free of saturated fat, low in sugar, is made with 100% Whole Wheat Flour… and has extra fiber too.
The MOST important tip I can give you about making flavorful banana bread is really ripe bananas.  And when I say really ripe, I mean allover brown or very close to all over… my husband calls them rotten… and while I wouldn't enjoy eating the banana this ripe… it is the ripeness that gives the banana bread great flavor.
Ingredients for our Healthy Banana Bread Recipe

Preheat oven to 350 F

1 1/2 cups of Whole Wheat Flour
1/2 Cup of Sugar
2 Teaspoons Baking Powder
1 Teaspoon of Baking Soda
1/2 Cup of Wheat Germ
1/2 Teaspoon of Salt
2 Tablespoons of Flax Meal
4 Medium Very Ripe Bananas Mashed – at least one cup!
1/4 Cup – less a Teaspoon of Skim Milk
1 Teaspoon of Lemon Juice
1/4 Cup of Oil – we use Grapeseed
2 Eggs
Instructions for our Healthy Banana Bread Recipe
Sift the dry ingredients (except germ & flax meal) together in a Large Bowl.  Add remaining dry ingredients.  Mix well.  Create a well.
Make Low fat buttermilk by combining the milk and lemon.  Add Eggs and combine.  Mix together with your mashed banana.
Pour the wet ingredient into the well you've made out of the dry ingredients.  Mix until well blended.
This Recipe makes 1 full size loaf or 3 mini loafs.  If you make a full size loaf bake for 1 hour or until a toothpick comes out clean.  The mini loafs will cook in 35-40 minutes.
Please let us know you try out our Healthy Banana Bread Recipe!