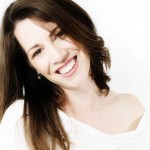 Birthday Wish: Healthier Party Food
Just because you're serving up cake doesn't mean you can't treat your guests to healthier choices next time you throw a party. For inspiration – check out this menu from Lil Diva's recent Water Celebration 6th Birthday Party!
Birthday Wish: Summer Inspired Strawberry Theme

Strawberries are Lil Diva's favorite fruit. They are also gorgeous and the perfect fruit to feature for the fete. We placed heaping bowls everywhere. They made a stunning edible focal point and the perfect healthy summertime snack option for our guests. We kept the strawberries chilled & fresh all day by placing a cup full of ice in each vase – the glass was then hidden by the berries.
Birthday Wish: Healthier Menu


Healthier Snacks,

Featuring Strawberries… everywhere.
Watermelon and Grapes.
Veggie Platter with Baby Carrots, Snap Peas, Mushrooms & Baby Tomatoes
Whole Grain Pita Chips, Organic Tortilla Chips and Veggies Straws
Dips; Hummus, Guacamole, and Salsa.

Dinner

Hamburgers made with Grass Fed Beef, and micro Diced Veggies on Whole Wheat Buns – Recipe Posting Sept 22, 2011!
Hot Dogs made with all natural uncured beef hot dogs on Whole Wheat Buns.
Tossed Salad with Dressing
Spinach Salad with Feta Cheese & Fresh Strawberry, served with a raspberry vinaigrette.
Macaroni and Cheese made with 100% whole grain pasta, and real sharp cheddar.
Onion Rings, Sweet Potato Fries and Sweet Potato Waffle Fries from Alexia Natural Foods.
Vanilla Cake with Custard Filling and Butter Cream Frosting.

Beverages

We borrowed 2 – 3 Gallon Drink Dispensers from a neighbor and filled them with:

Strawberry Lemonade
Water

Birthday Wish: Edible Centerpieces

Because we were raising funds for Charity Water. The California Strawberry Commission sent gorgeous strawberries. They truly inspired the theme and became a gorgeous focal point for the event!

This event was made more successful due to the participation of our brand partners.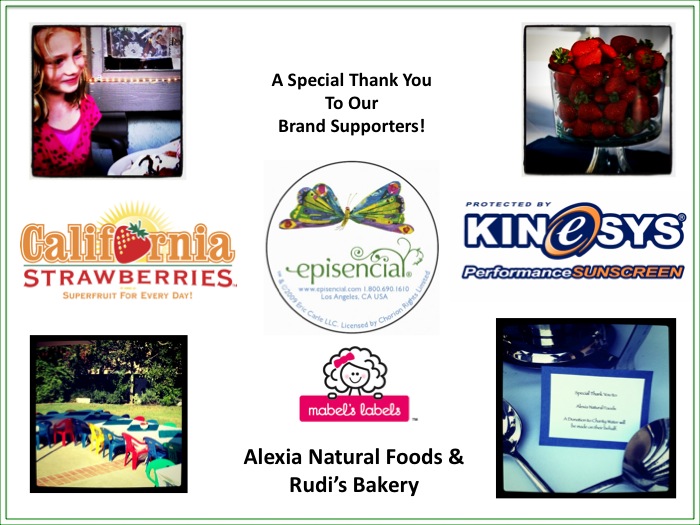 What is your Birthday Wish?