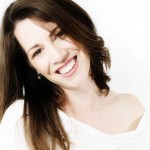 Healthy Shepherds Pie Recipe
Shepherds Pie is one of Dude's favorite dishes. It's a little bit more labor intensive than I'd normally like for a casserole dish (it takes me about an hour to put together, but it's very tasty, and did I mention it was Dude's favorite? So that makes it worth it.
This year I made it for Valentine's day, thus the heart shaped mashed potato topping!  The fact that this is a healthy Shepherds Pie Recipe will be our little secret.
Make this recipe healthier by sticking with all organic ingredients.  Did you know that free range, organic beef has more omega 3 and less saturated fat than conventional beef!   The recipe also calls for a lot of veggies (6 cups!) and I sneak a little bit of flax meal in the gravy.  I promise no one will notice!
Ingredient for Healthy Shepherds Pie Recipe

Mashed Potato Topping

8 Potatoes Peeled and chopped for boiling
1/4 – 1/2 Teaspoon of Salt to taste
1/8 Teaspoon of White Pepper
1 Tablespoon of Butter
1/4 Cup of Milk
optional 1/2 Cup of White Bean or Cauliflower puree

Meat & Veggie Bottom

3 Cups of Diced Mixed Vegetables
1 lb of Ground Beef, Organic & Free Range
2 Tablespoons of Whole Grain Flour
1 Cup of Frozen Peas
1 Cup of Cut Carrots
1 Cup of Frozen Corn
optional 1/2 cup of sweet potato puree
1 1/2 – 2 Cups of Beef Broth
3 Tablespoons of Worchestcheshire sauce
3 Tablespoons of Catsup
1/2 Teaspoon of Paprika
2 Teaspoons of Onion Powder
1/4 Teaspoon of Pepper
2 Tablespoons Flax Meal
1/2 Tablespoon of Parmesan Cheese.
Instructions
Mashed Potatoes
If I use russet potatoes I peel them entirely, if I use red potatoes I peel 1/2 of them and leave the rest of the skin to be mashed – extra vitamin C.
Peel & boil your potatoes until they are soft when pierced with a fork.  Drain and set aside.  I use my Kitchen Aid to make the mashed potatoes, goes so fast!  Mash Potatoes with the milk, butter, salt & white pepper – and sent aside.
Gravy Base
Saute the diced mixed vegetables & carrots, when the onions are clear and glass like add the beef, cook until browned.  Sprinkle with the flour and stir until mixed.  Add 1/2 of the broth.  Add seasonings.  Then add the peas & corn (organic corn to avoid gmo!).  Be sure to taste now so you can adjust the gravy flavor to your liking.   When it is done, mix in the flax meal.
Pour the mixture into the bottom of a 2 1/2 quart casserole dish.  Then pipe your mashed potatoes using a pastry bag with a large tip opening.  I pipe two layers of mashed potatoes to get the right meat, veggie, potato mix for my family.  Sprinkle with a little bit of parmesan.  Place the casserole in the oven and broil until the potatoes start to brown.
Done.  Comfort Food yum with a little less guilt.
Serves 4 with leftovers
Let Us Know How This Healthy Shepherds Pie Recipe Goes Over with Your Family?