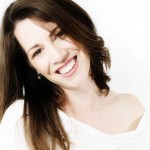 Summer is coming – which sunscreen will you slather on your skin?
Sunscreen is a product that we are encouraged to use to protect ourselves from harmful UV rays while enjoying the outdoors. If you're a parent, it's likely you are even more concerned about protecting your children's sensitive skin and making the safest choice possible.
But what to do we really know about the safety of the products we are choosing – in my research – it seems clear that we don't know enough.
Note – be prepared when switching to safer sunscreens you are going to move into products that are going to be thicker, whiter and slower to absorb that other sunscreen choices.  This is because they rely on a high concentration of zinc oxide or titanium dioxide to block the suns rays.
Look for:
At least 7% zinc oxide or titanium dioxide for UVA & UVB protection.
What to Avoid:
Spray and Powder Sunscreen
Sunscreen insect repellent combo – pesticides absorbing into your body
Ingredients; Oxybenzone or benzophenone-3, skin absorption, allergies, hormone problems
Brands; Coppertone, Banana Boat and Most Neutrogena
From the EWG:
No one understands the health implications of our exposures to complex mixtures of industrial compounds and pollutants: remarkably, federal health standards do not require companies to test most products for safety before they are sold, including nearly all chemicals in sunscreen and other personal care products. Little is known about the safety of most industrial chemicals. In the absence of data the federal government approves new chemicals for the market using computer models to predict if they are toxic to humans.
After 30 years of debate,the government has failed to set mandatory sunscreen safety standards. Companies are free to make their own decisions on everything from advertising claims to product quality. FDA now stands in direct violation of a Congressional mandate requiring the agency to finalize sunscreen safety standards by May 2006, flouting not only Congress but also consumers, who are reliant on sunscreen to protect their health.
EWG's Top Ten List:
Blue Lizard
California Baby (SPF 30 or Higher)
CVS (with zinc oxide
Jason Natural Cosmetics – Sunbrellas Mineral Based Sunblock
Kiss My Face – Paraben Free series
Neutrogena – Sensative Skin Sunblock
Olay Defense Daily UV Moisturizer with zinc
SkinCeuticals Physical UV Defense
Solar Sense Clear Zinc for Face
Walgreens Zinc Oxide for Face, Nose, & Ears
My Picks:
After studying the EWG's extensive list the following products have an EWG score of 0-3 for toxicity. My selections are for individual products, not the brands in general, as brand scores can vary widely.
Natural:
Jason Natural Cosmetics Sunbrellas: Mineral Based Physical Sunblock SPF 30+
Kiss My Face Sunscreen Spf#30 + With Oat Protein 100% Paraben Free
Nature's Gate Organics Be Solective Sunscreen for Face, SPF 30
All California Baby Sunscreens
Luxury
Dermalogica Super Sensitive Face Block, SPF 30
Mustela Sun Cream for Sensitive Areas, SPF 50
Kiehl's All-Sport 'non-Freeze' Face Protector, SPF 30
DDF Organic Sunblock, SPF 30
Value:
CVS Sunscreen with Zinc Oxide, SPF 45+
Walgreens Sunblock with Zinc Oxide for Face, Nose & Ears, SPF 45+
Olay Complete Defense Daily UV Moisturizer, SPF 30 – Available at my Target
No-Ad Ultra Sunblock Lotion, SPF 60
If you must use a spray – these are your best bets:
Almay Sun Protector for Body Spray, SPF 30
Dermalogica Waterblock Solar Spray, SPF 30
Banana Boat Ultra Mist Kid's Tear Free Continuous Spray Sunblock Lotion, SPF 30 – Only SPF 30 the SPF 50 is rated 9!
Shopping at Target:
I was recently at target, they had walls of sunscreen. I could only find one of the above products – After an hour of research using my telephone I was able to find 2 sunscreens that were an EWG 3 and the lowest score for a spray was a 5.
Coppertone WaterBabies Pure & Simple – SPF 50 – oil, fragrance & dye free
Neutrogena Sensitive Skin Sunblock Lotion – SPF 60+
Banana Boat Kids Continuous Spray Sunscreen – SPF 50
To learn more:
www.ewg.org/cosmetics/report/sunscreen09