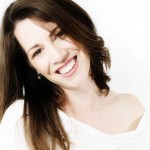 Costco  introduced a new line of environmentally friendly cleaning products.   It is their own Kirkland Brand – and it's packaged in 70% recycled material.
The Line Includes:
Liquid Laundry Detergent
Dish Detergent
Automatic Dishwasher Detergent
All Purpose Cleaner
I've happily replaced my laundry detergent (method $12 + per 64 load ) with the Kirkland green brand, around $13 for 110 loads. – I like the fragrance, leaves the laundry with a light fresh smell – but not at all over powering.
For all purpose cleaner – I make my own for less than $1 per bottle – but I did buy a bottle to try. I'll report back once I've used it.
The Automatic Dishwasher Detergent works equally well in my dishwasher as the Seventh Generation. The packaging doesn't the little metal pour spout -which is greener, but I must confess I miss it. It won't stop me from using this detergent.
Some reviews have said Kirkland Brand is not as green as brand like; Planet and Seventh Generation, but for those of you moving in the green direction it's a much better alternative than conventional brands, a big step in the right direction by Costco. Not to mention being much kinder to our wallet that other green brands.