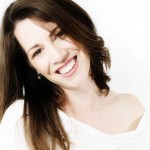 If You Are Formula Feeding – How do you choose the safest option for your Baby?
Use these 3 tips to steer you in the right direction.
1. Choose Organic Formula
If there is ever a time to spend the extra money on an organic, pesticide free options – this is it.  If you need to use formula – choose organic for the safest option.  The trickier part will be finding one.  To my knowledge there are only a few of brands on the market: my favorite Nature's One, Earth's Best, Similac Organic, and Walmart's Parent's Choice Organic.
2. Avoid Ready Made Formula in Cans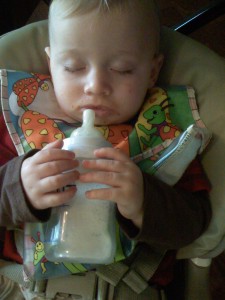 A toxic chemical called bisphenol A (BPA) can leach into liquid formula sold in metal cans. Canadian tests show no BPA leaching into powdered formula. The same brands are sold in the U.S., making powdered formula a low-risk for BPA contamination.
Some liquid formulas are sold in plastic, mostly polyethylene and polypropylene which do not contain any BPA. Avoid any plastic containers that are rigid and transparent, marked with "PC". All liquid formulas sold in metal cans are lined with BPA-epoxy, which has been shown to leach into the product. If you buy formula in metal cans choose the concentrated type which is diluted with water prior to feeding. Avoid ready-to-eat formula in metal cans, which has the highest BPA leaching potential.
3. Select Powdered Formulas
Powdered formulas are the best choice for parents who want to avoid bisphenol A in their baby's diet. While powdered formula has not been tested for BPA, it is diluted with much more water than liquid formulas which reduces the amount of BPA that the baby consumes in each feeding. Nestlé has made unsubstantiated claims that they don't use any BPA to line their powdered formula cans. Nestlé, Enfamil and Similac use a mixed metal and cardboard package with less BPA-coating. Second best are Earth's Best Organic and PBM's store-brand powdered formulas that use a fully metal can.
4. Soy vs Milk Based Formula
Of course you'll want to consult your pediatrician, but unless your baby has a sensitivity to milk proteins and requires a soy formula – stay with milk based formulas.  The most significant reason to avoid soy unless you have no other options is because soy can mimic the effect of estrogen when consumed in large quantities.
If you do need to use a soy based formula – be sure to use an organic option to be sure you are getting non GMO soy.  Soy is one of the largest GMO crops.  Given how little we know about the long term effects of consuming GMO foods.  We would be wise to avoid experimenting with our infants!